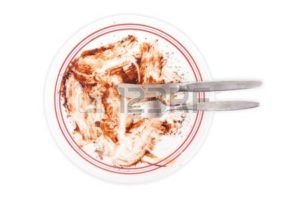 Even though it doesn't make sense, I grew up believing I had to clean my plate to prevent the people in China from starving.
Guilt controls most of us and I was controlled into thinking that it was MY FAULT that the people in China were starving if I did not eat everything on my plate.
Once you learn things as a child, even though your adult reasoning realizes it is a fallacy, subconsciously you are controlled by the guilt you avoided as a child.
I had an epiphany on the plane 37,000 feet up over the Atlantic Ocean.
I ate a portion of my dinner and I felt full.  I was full, but I still had one stuffed cannelloni to eat. I have to admit they were tasty cannelloni.
I had a great debate in my head.
Continue reading→