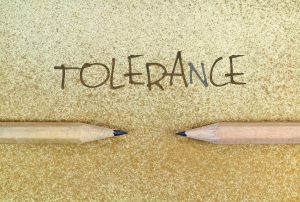 I am not and will not be prejudice against anyone!
I am an open minded individual who feels everyone needs to lead their life the way they want.
I am no better or worse than anyone else.
I am different, but that is not a negative.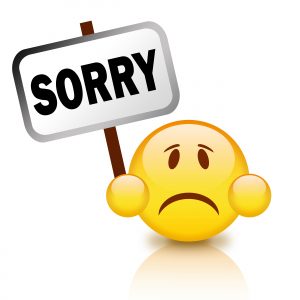 However, sadly, I recently discovered I do have a prejudice.
My mother was an avid gardener.  We would see her on her knees working in the garden, which was the size of a small field, all morning long.  The center of the garden was filled with vegetables (never call them veggies) and then it was surrounded with flowers.  Sturdy zinnias that could withstand the Wisconsin weather were the constant of the summer.
Then, along the driveway she planted peach and orange gladiolas and red and yellow tulips  Ringing the house were colorful petunias.  The sweet fragrance of the lilac bush wafted through the air.  Finally, by the basement door–where it is always in shade –were her Lily's of the Valley.
I thought Mom loved every flower.
NOPE.
Every time we went someplace that had red geraniums, she would tell me she hated geraniums and would never have them in her garden.  Mom hated geraniums because her step-mother had them all over her childhood house.  She would wake up in the middle of the night thinking she was eating geraniums.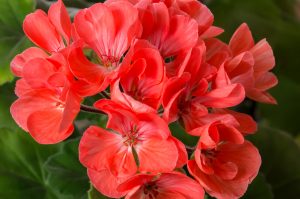 As an adult, every time I walked by a geranium, I would think, it was such an ugly flower.  Who would want that in their garden.  I also didn't like the thick velvet greenery.
A few days ago, while searching for some flowers at the nursery, I noticed these beautiful lavender and pink striped flowers.  They were gorgeous! As I put my hand out to pick them up, I saw the name–GERANIUM!
It suddenly dawned on me that I was prejudice against geraniums!  Why did I think they were bad?  I had nothing against them.  I never got the taste of them in my mouth.  But there I was…hating what I really didn't know.
If my mother would have thought that she instilled any prejudice in me, she would be mortified.
It also is very telling how easy it is to develop a prejudice from childhood and carry it into adult hood.  (Careful what we say in front of our kids–that off-the-cuff remark may stay with them for a lifetime.)
I now have geraniums dotting my garden landscape.
And, I apologize profusely to the geraniums of the world for any harm that I may have done.