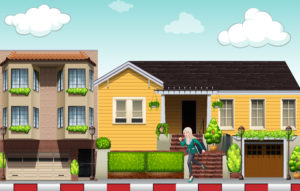 Growing up, my pink Schwinn bike was my escape and my fast getaway.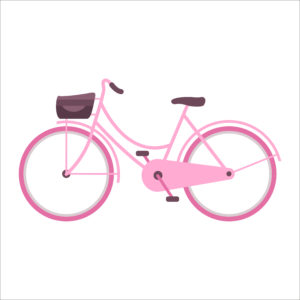 I remember bounding down the steps of the side porch-actually I missed a few, but still landed on my feet.
I jerked my bike away from the house, slid my leg through (I didn't have to swing it over, it was a "girls" bike) stood up and peddled as fast I could  to the road.
Our road was the best to bicycle on, because it was the only paved road in the area.   It was so much easier riding on blacktop than the gravel roads.
I spent hours biking around the neighborhood and going up and down the street at top speed–or as fast as a ONE gear bike can go.
THAT WAS THEN!
NOW, there are no more quick bounds out the door, jumping on my bicycle and riding on the street in front of my house.
BIKING IS NOW A PROCESS!
I still do bike in  the neighborhood, but not directly in front of the house because there are LONG and STEEP hills.
So the next best thing Number One and I do is bike in our neighborhood by the beach.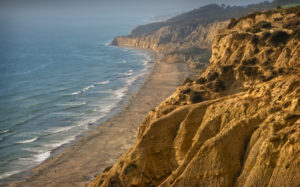 As you can see our neighborhood is not flat, even along the beach.
No bounding out of the house because:
We must don our bike shorts and shirts.  We do  have to look the part, so we can fit in with the "professional" bikers that wiz by us at 95 miles an hour.  You think I'm kidding, come ride with me.
Since we cannot bound down the steps and jump on the bike, we need to take it to somewhere we can ride.
So, that involves putting the  bike rack  into the hitch that was specially attached to  Number One's car so we can ride our bikes "in the neighborhood".
To install the bike rack, you need two wrenches.  One to hold the end of the screw and one to turn the bolt–but that is after you  fiddle around with the rack checking to see which hole we need to put the screw into.
We still need to put the bikes onto the rack.  However, Number One stores the bikes on the ceiling.  Only someone with strong arms can bring them down–meaning it is not me!
Then, check the air in the tires.  Why are they always low?  My Schwinn tires were never low and if they were, I never noticed it.  As long as I could ride, I was happy.
Next, we fit the bikes into the specially designed  holders and pull the straps into place, then we double and triple check to see that the bikes are held in place so they don't go flying off the rack..
As a kid, I wonder how far I could have biked by now?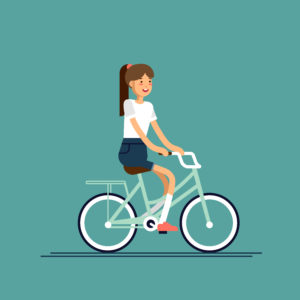 Once we get to the street where we can park our car, we have to go through the same process with the rack, only  in reverse.
The bikes are finally  on the street that we will ride on–yeah!!!!!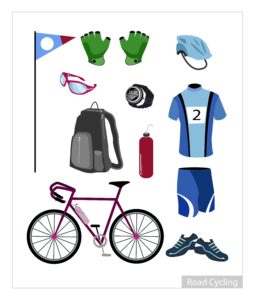 NO, WE ARE NOT READY TO RIDE!
First, we need to put on our helmets, then we put on the gloves that do not cover our finger past the first knuckle.  I  slip on the camel-back backpack so I can drink  my water whenever I want.
STILL NOT READY.
Now we need to put in the earplugs for our iPods (yes I am behind the times) or our iPhones.  Next, check to make sure it is playing the tunes you like.
You grab the handle ready to go and uh-oh–I need to turn on the RunKeeper App on my phone.  I need to know the distance I have traveled,  my speed, my average speed, and how many calories I spent on this ride.
Finally, I am ready to go!
I swing my leg over the bike–I know–it's a bummer that they don't sell girls bikes.  I could have very easily slung my leg over when I was kid, but now it is like slinging my leg over a horse.
I push down on the pedal, start off and oh my goodness, I forgot!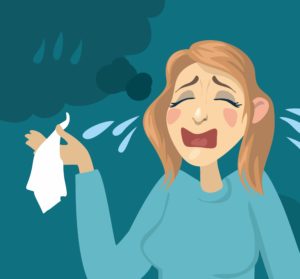 I FORGOT MY HEART MONITOR!!!!
It almost seems pointless to ride now because I forgot my Orange Theory heart monitor.
I won't be able to see how orange and red I am.    There is no record of my heart beat!  I could have shown the young coaches  that I was exercising over the weekend.
Yes, I biked 10 miles, rode up steep, heart pounding hills, but it DIDN'T COUNT.
Tomorrow,  I am creating a bike check-off list that will be attached to my helmet!
I just have to remember to tape it to my helmet!